The Partnership

The BMW IconicSounds Electric project is based on a wide-ranging international collaboration, with recordings taken from Zimmer's studios in Los Angeles and London, BMW's sound lab in Munich and a host of virtual sessions. "It is an honour to be able to work together with BMW," says Hans Zimmer. "This is a unique opportunity to not just help design the sound of future electric vehicles, but also have an impact on the soundtrack of tomorrow's cities." The composer was clearly delighted to be part of the project, saying: "For the first time since the industrial revolution, we have a unique opportunity to redesign and redefine the sounds of our cities. And we are not restricted in any way by mechanical limits."

In Hans Zimmer, the BMW Group has gained an experienced and multi-award-winning partner whose many accolades now stretch back over four decades. Zimmer's passion for BMW cars started when he was very young, as he recalls: "I've always been a BMW enthusiast. As a child, I would recognise the sound of my mother's BMW when she came home. I am delighted to have the opportunity to design the sound of future electric BMW models and create emotions for the electric driving experience of tomorrow." As a long-standing friend of the brand, Zimmer felt a need to keep getting closely involved in the area of sound design for BMW.

Hans Zimmer has since contributed his expertise to sound design for electrified BMW vehicles, both as composer and curator of BMW IconicSounds Electric and through his work on various related projects. In November 2019, Zimmer and Vitale jointly presented the new start/stop sound for purely electrically powered and plug-in hybrid models from BMW. At the start of every journey, this ready-to-drive sound builds anticipation for the all-electric and therefore locally emission-free driving experience to come.
The New Worlds of Electric Driving Sound

 The silence of electric driving is pleasant. But sometimes you miss the acoustic tingling of a revving engine. And not forgetting the audible presence on the street. BMW IconicSounds Electric fills those particular spaces. There is a lot more to hear: together with Academy Award-winning composer Hans Zimmer, we have developed soundscapes tailored to the new My Modes, which will set the tone in the BMW i4 and BMW iX from 2022.

My Modes enhance the visual, audio and digital experience in your car. A touch of a button or a voice command coordinates drive and chassis control, lighting mood and sound colors as well as the color scheme and graphics of the BMW Curved Display – personalizing everything from the ground up. The mood in the car can be transformed in the truest sense.
We are trying to make your life less chaotic, more beautiful. Part of what we're trying to do is to create sounds which are aesthetically pleasing and calming but at the same time intended to instill a sense of excitement that is typical for the driving pleasure BMW offers in its vehicles. - Hans Zimmer. Composer and curator, Academy Award winner
There are worlds of sound to suit every driving moment. These worlds change during the journey depending on your mood and the sensual experience you want in your BMW at that moment. The following will be available for electric cars from 2022 ...
Personal and Sport

Are a family of sounds with different characteristics. Personal supports the natural driving experience. Sport gives a more direct and expressive acoustic reaction.
Expressive

Is the avant-garde of drive acoustics, a musical reinterpretation of movement.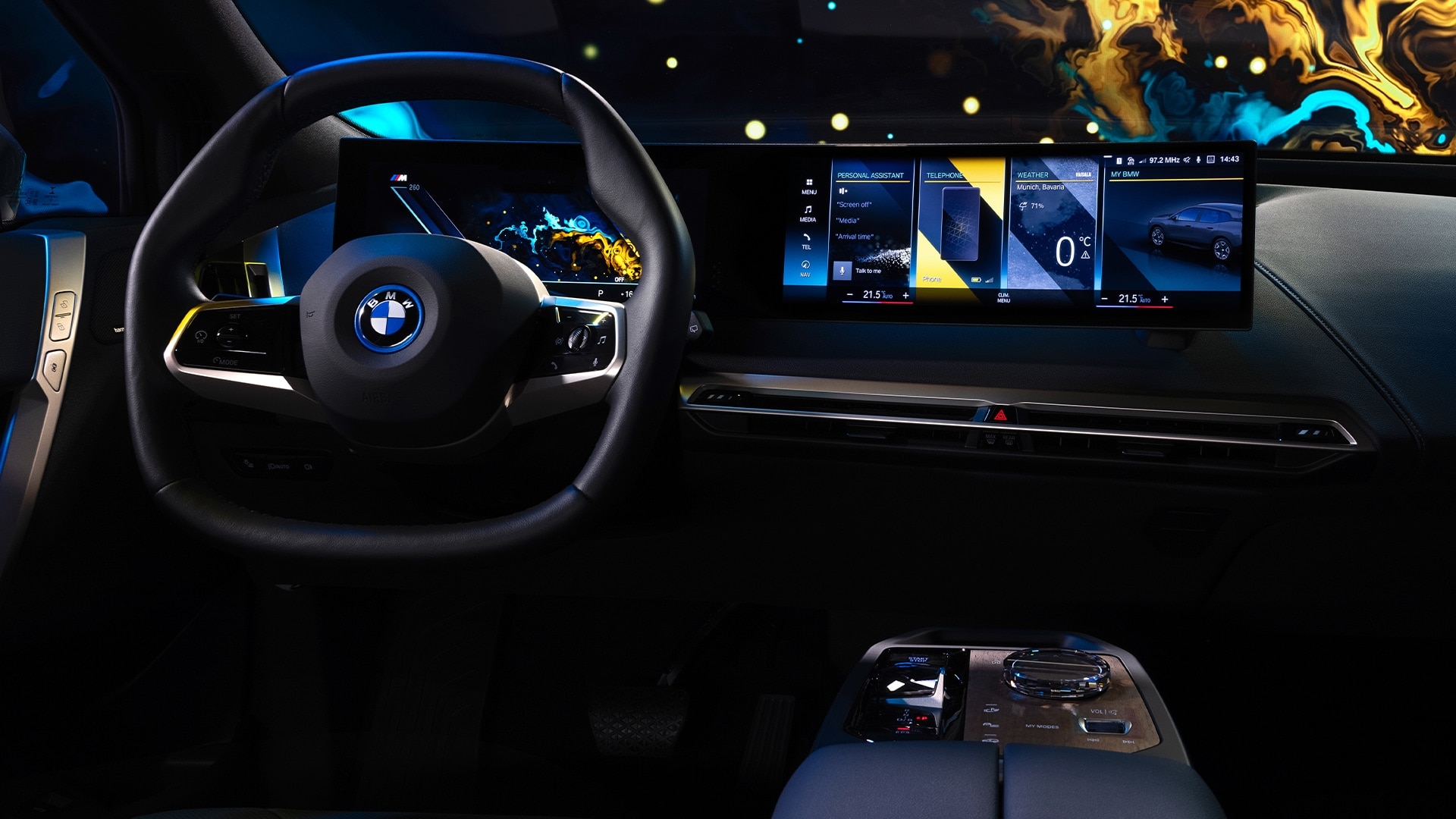 Relax

Is a relaxing soundscape ideal for extended journeys.
M Sound

Is our very own drive sound that distinctively emphasizes the emotional driving experience.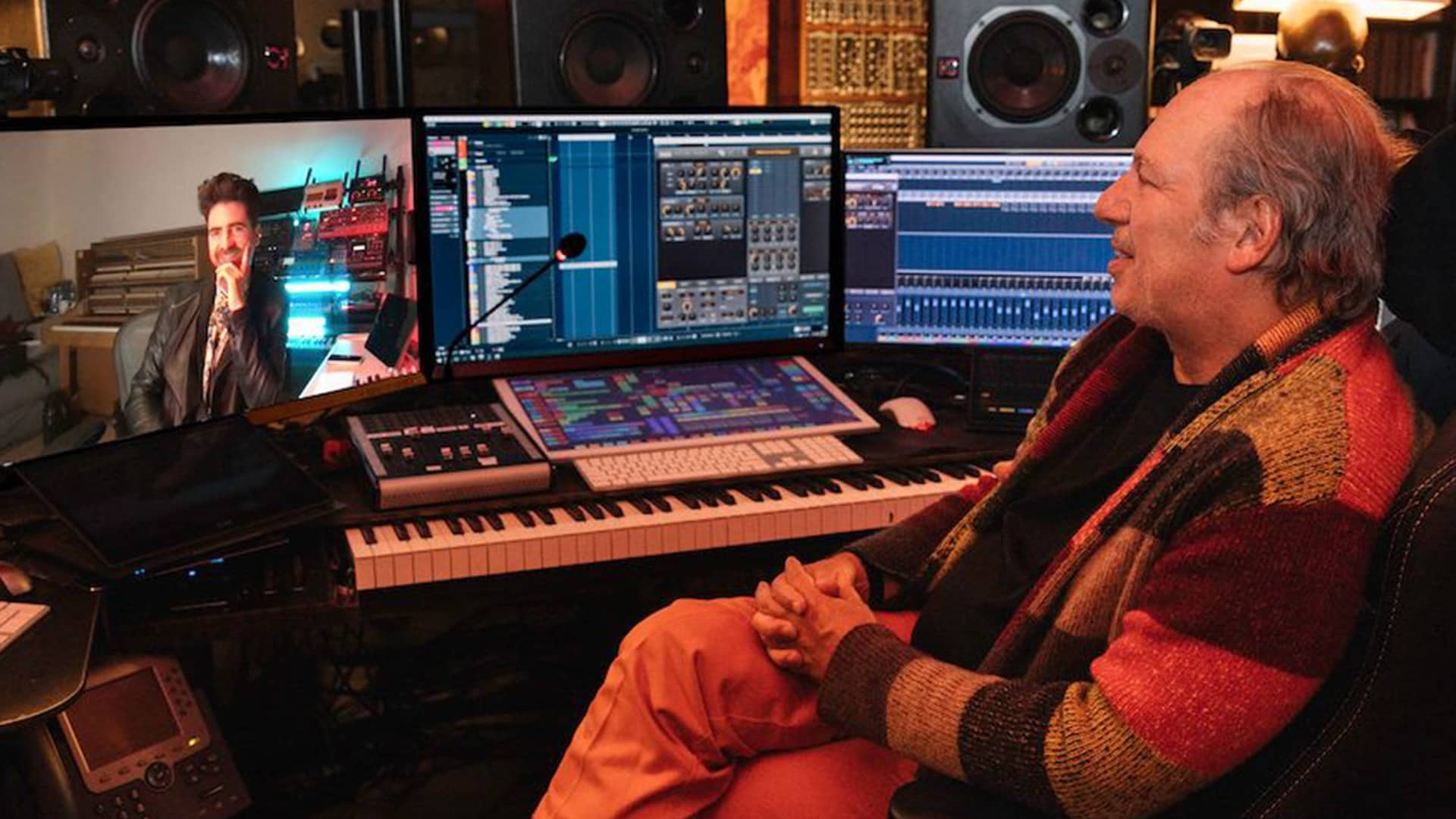 Efficient

Gives the option to deactivate the sound.
Cars move people from A to B. But we believe that cars can also move people from emotion A to emotion B. And that's where sound comes in. - Dr. Renzo Vitale. Creative Director Sound BMW Group
The creative process of sound development.The process of creating these innovative sounds starts with Hans Zimmer and the BMW Group developing a shared understanding of the technological and emotional goals for the new soundscapes. Zimmer and Renzo Vitale then reimagine these emotions as melodic elements. Together they consider what emotions could be aroused by each sound. They often use traditional instruments but in a novel way, allowing them to redefine the potential offered by certain musical resources.
Once the newly designed sounds are ready, they are integrated into a BMW by the sound design team and tested to obtain real-time feedback. The finished soundtrack is road tested in the respective model so that the emotions generated by the acoustic composition can be precisely matched to the various My Modes and the driving situations.
Although Zimmer and Vitale frequently use traditional instruments when developing new sounds, they do so in an unconventional way, creating sounds that would not normally be expected from these instruments. The sound designers snap guitar strings instead of strumming them, for example, or hurl objects against a wall and seek inspiration in the unpredictable sound this makes. In another phase of development, Hans Zimmer first creates a three-minute suite. He and Vitale then proceed to extract elements from it in order to focus on something entirely unexpected that provides the basis for a completely new composition and way of expressing sound.
Sound reinforces the relationship between driver and car.Drivers don't identify with their BMW based purely on the performance characteristics of its power unit and the driving qualities – its soundtrack has always played a key role too. BMW IconicSounds Electric now open up even greater scope for reinforcing this emotional bond by turning it into a distinctive overall experience. For the first time, the soundscapes devised for the purely electrically powered models and their different variants depending on the selected My Mode also take into account the driver's personal preferences and their basic mood in the situation at hand.
This means the interaction between driver and vehicle can be perceived in the cabin more intensely than ever. "Acoustic feedback when accelerating has been fine-tuned to the changing pedal gradient," explains Renzo Vitale. Modulation of the sound is therefore matched to the angle of the accelerator and, by extension, the driver's inputs with high precision. "When the driver interacts with the pedal, it's more than just a mechanical contact point – it's a performative element," says Hans Zimmer. "Accelerating is turned into an experience that takes the driver through a whole series of gradually changing sound textures."