As live events and activations make their return, we're bringing you even more inspiration for your own gatherings with our Cool Event Ideas of the Month column, where we round up some of the most creative event ideas we've spotted each month. 
Our January 2022 roundup includes a larger-than-life claw machine celebrating RuPaul's Drag Race, a colorful traveling activation for the new Hotel Transylvania film, a pretty-in-pink VIP lounge at the LA Art Show and more.
TBS' 'Go-Big Show' Ride Revamp at Six Flags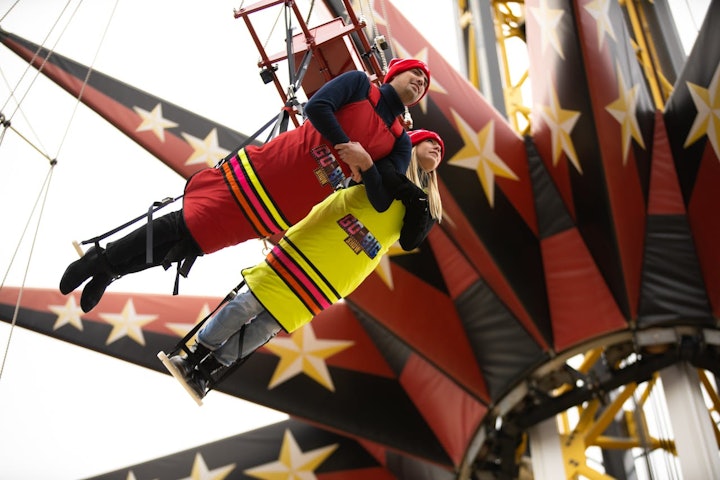 With the help of experiential agency Mirrored Media, TBS teamed up with Six Flags to launch the Go-Big Experience at Six Flags Fiesta Texas in San Antonio. The over-the-top activation, intended to promote the new season of TBS' Go-Big Show, modified the park's SkyScreamer ride by replacing a few of its traditional swings with harnesses—meaning that the ride's most daring fans could opt to strap in and soar 200 feet in the air in a stomach-down, arms-out flight experience. See more: How TBS Modified a Theme Park Ride for This High-Flying Stunt
Read the full story HERE.