30 Cool Event Ideas You May Have Missed From Bose

Here's a look at some steal-worthy ideas we spotted in September 2023.

September 26, 2023
Bose's QuietComfort Line Launch Event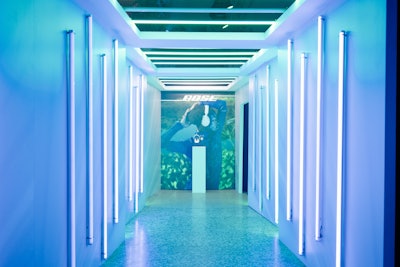 On Sept. 14, Bose announced the next generation of its QuietComfort line—the QuietComfort Ultra Headphones, QuietComfort Ultra Earbuds, and QuietComfort Headphones—with an immersive brand experience and launch event in New York. Intended to introduce the new products to consumers, press, and influencers, the Mirrored Media-produced gatherings kicked off with a memorable press event. When guests arrived at Williamsburg's Weylin venue, they entered a light tunnel filled with LED lights that pulsed in the updated brand colors. The tunnel was accompanied by 360-degree spatial audio featuring a playlist of music from friends of the Bose brands. When guests reached the end of the tunnel, they were met with the reveal and debut of the brand-new QC Ultra Headphones and Earbuds on a custom, internally lit plinth levitating the product in front of product lifestyle key art.
Photo: Courtesy of Mirrored Media/Jess Baumbung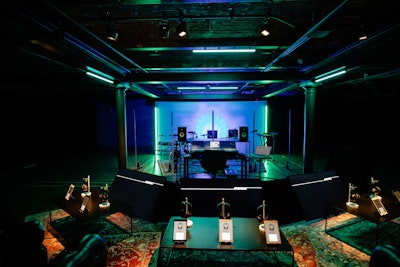 Members of the press then made their way into the venue's basement, which was transformed into a traditional music studio—complete with a live band, a full studio mixing console, a studio engineer, and more. Guests donned a set of Bose headphones and were able to hear the live band play; in each demo, guests were instructed to switch between different modes to experience the product's powerful audio. In a fun touch, once guests took their headphones off, they were met with the loud sounds of the NYC streets in the room—a surprise-and-delight moment to remind them of Bose's noise-cancellation capabilities.
Photo: Courtesy of Mirrored Media/Jess Baumbung
After the press event was a blowout evening launch party that hosted more than 600 people and featured live performances from Ice Spice, Pink Panthers, and DJs Jamie xx and Blue DeTiger. The event was also held at Weylin, and Mirrored Media took advantage of the former bank's vaulted dome ceilings with a light show display plus an immersive sound tunnel. Guests could sign up for product demos throughout the evening, as well as visit a custom merch bar.
Photo: Courtesy of Mirrored Media/Jess Baumbung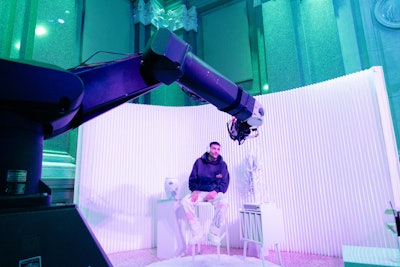 There were also several interactive video booths designed for content sharing. One was a robotic "Glambot" arm (pictured) that gave guests a chance to model their headphones as they stepped into the product photography key art to be featured in their own Bose ad. The other was a karaoke experience inside a Porsche; guests could sit in the vehicle, grab the mic, and sing along to the headliners' tracks—highlighting Bose's audio integration with Porsche and creating another fun, shareable moment.
Photo: Courtesy of Mirrored Media/Jess Baumbung
See the full article HERE